There are a wide range of options when it comes to what process is best suited to your unique situation in order to resolve.
Those processes include, but are not limited to:
Consultation Services

 – 

Retaining a lawyer can be overwhelming.  One of the most cost-effective services we offer is a one-time consultation with a lawyer so they can review your situation, walk you through the Law in Alberta so that you understand your rights and obligations vis a vis your spouse or partner, and to advise as to how to move your matter to resolution.  There is no pressure to retain that lawyer at the end of the meeting.  Those appointments are billed at each lawyer's hourly rate. Those appointments allow clients access to important information early in the process so that they can make informed decisions as they navigate how to best reach resolution.
Lawyer assisted Mediation – Mediation is a voluntary process wherein both parties would both agree to retain the services of a third-party Mediator to help clients come to a resolution on the outstanding issues.  The benefit of Mediation is that you have the opportunity to resolve any outstanding issues while keeping control of the outcome.  The Mediator cannot make a decision.  It can also be quite cost effective; in the event the issue can be resolved.  You also have a say in who your Mediator will be, allowing you to control the overall cost of the process.  Clients can attend mediation with or without a lawyer.
Assistance

 –

We provide assistance for clients prior to and during mediation when the client wants to attend mediation without a lawyer. In order to increase the likelihood of success at mediation, it is always a good idea to speak to a lawyer prior to attending any type of mediation, so that you are equipped with the information you need to make informed decisions about your and your families' future.
Mediation – Mediation is a voluntary process wherein you and your spouse retain a neutral third party to assist you in reaching a resolution to those outstanding family law issues you cannot resolve together. During the mediation, the neutral party assists you and your spouse in reaching a mutually agreeable resolution by facilitating the mediation process, promoting respect of the process and ensuring there is effective communication. If you and your spouse reach agreement, your mediator can assist you in formalizing the terms of your Agreement. There is not a decision maker so you and your spouse retain control of the outcome. Several of our lawyers offer mediation services at a reduced hourly rate in order to make the process more affordable for families.
Mediation/Arbitration – Mediation/Arbitration is a process of dispute resolution in which parties to a conflict agree to refer their matter to a trained, impartial, neutral third party. The parties first attempt to resolve their dispute in an amicable manner in mediation, and only when that is not possible, then your mediator is able to make a decision that will be binding on both parties. It is often much more time efficient than waiting for a date in court, and the parties are often able to tailor the system to their needs. It is often more flexible than Court in terms of process. A number of our lawyers offer mediation/arbitration services as well.
Arbitration – Arbitration is a process whereby parties retain a private decision maker to assist in resolving issues the parties cannot reach agreement on.  Arbitration allows parties to keep their matter out of a Court room.  It is a private process outside of the Court system that ensures a decision will be made in the event the parties cannot reach resolution.  Feel free to contact us if you are seeking arbitration services.
Court – in the event other options have been unsuccessful or are not available.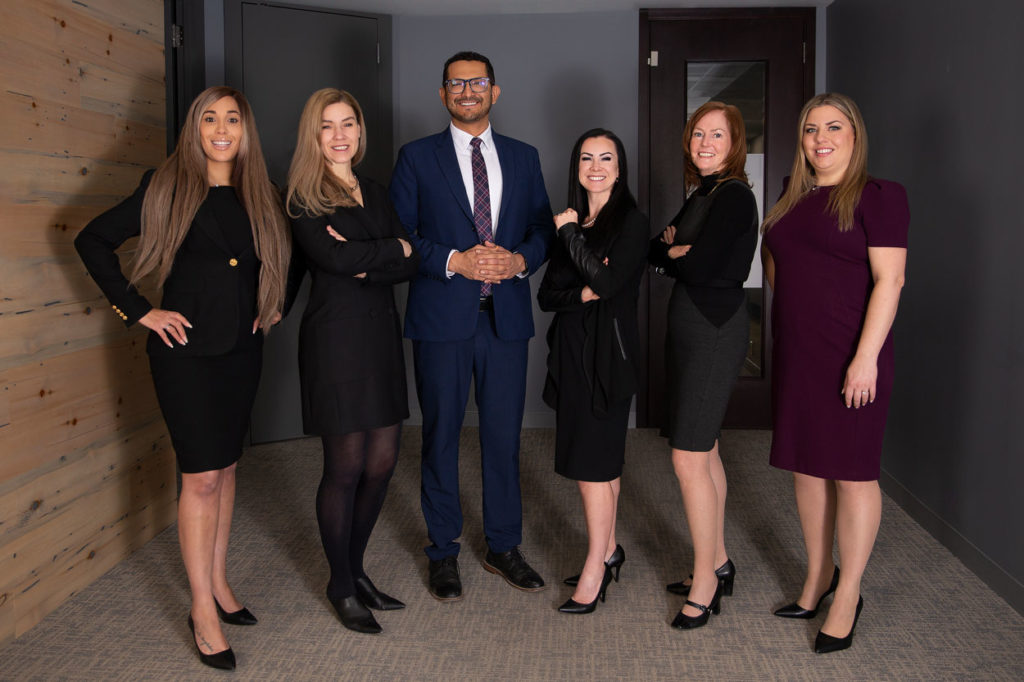 The Best Options for Your Needs
The lawyers at Bell and Stock Family Law LLP are skilled in all of the available process options and will help clients choose which process option is best suited for their needs and budget.  We believe that choosing a process that fits each client's particular situation is critical to long term success for our clients and their families. 
The lawyers at Bell and Stock Family Law LLP also offer mediation and arbitration services, so instead of representing the individuals directly, our lawyers will act as Mediator and/or Arbitrator.  In that role, your Mediator/Arbitrator will be tasked with helping the parties reach resolution, and if they cannot reach resolution, an Arbitrator can act as the decision maker, bringing final resolution to any outstanding issues the parties' cannot resolve by way of agreement.
For more information on what each process option entails, see our various blog posts, which outline each option in more detail.